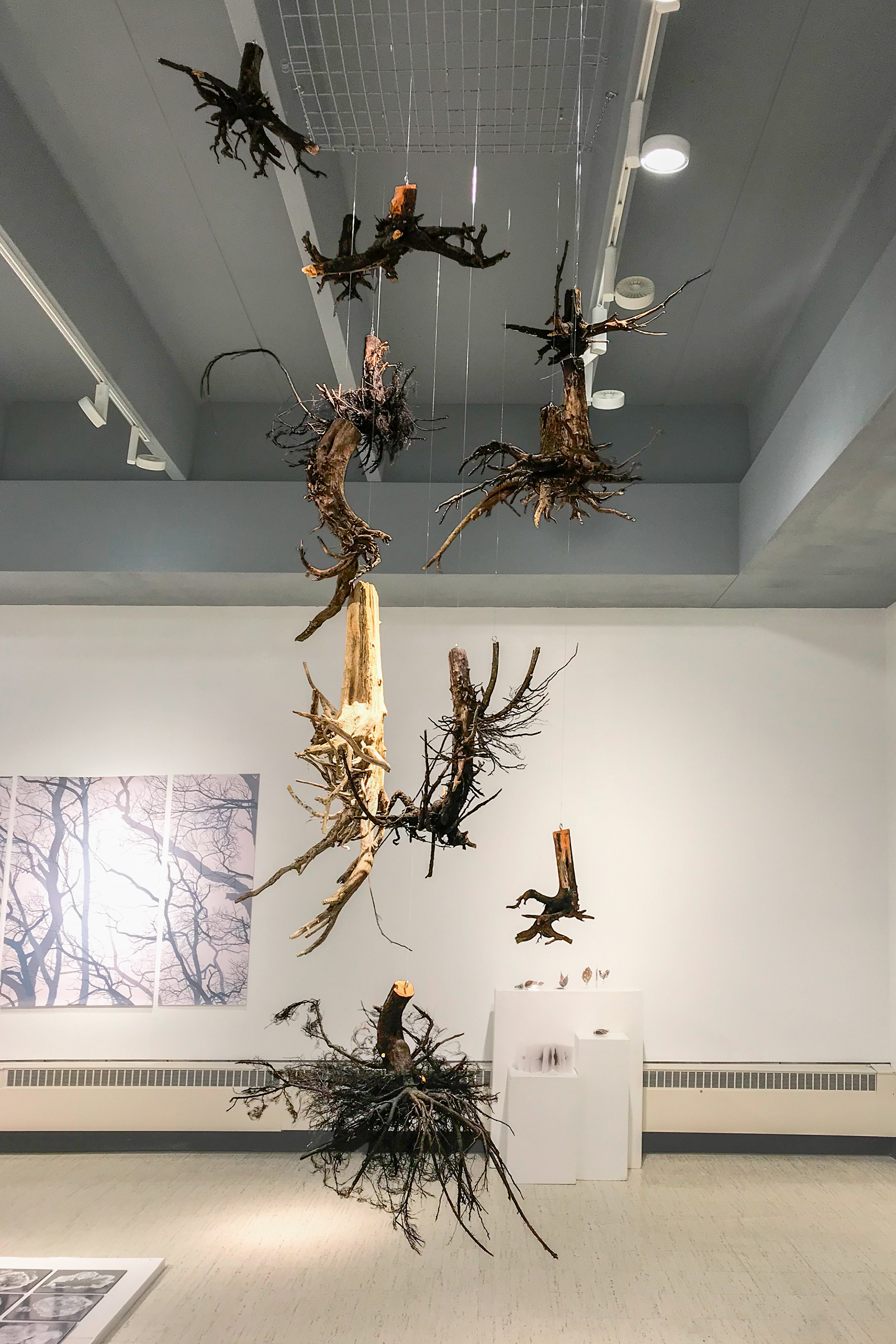 My passion to create naturalistic art is motivated by my love of the process. I am driven by an obsession to devote my time and energy to elaborate and honor nature's elegant structures. I spontaneously spent the entirety of January 2021 on the creation of Beneath. Hands down the most adventurous project I had ever attempted I unearthed, gathered, and prepped tree roots for hanging. All my work up until this point was 2-D, the bulk of which began on the computer - switching to the outdoor labor this project required was refreshing and filled with missteps. 
The time and energy my art demand simultaneously satisfy and fuels my love for nature. I lost myself in the process of dissecting details and savoring nature's complexities; I create for the desire to be enthralled by the steady rhythm of time-intensive creative dedication.
See More Naturalistic Root Art
Beneath

 was Sinclair Myhre's first experimental project using natural roots as sculpture. 
Take a look at 
Naturally Mirrored, 
this project's second adaptation as outdoor land art. 
Check out roots that have been sold to decorate homes, hang in unique settings, and mount to walls.